The main herd at sunset...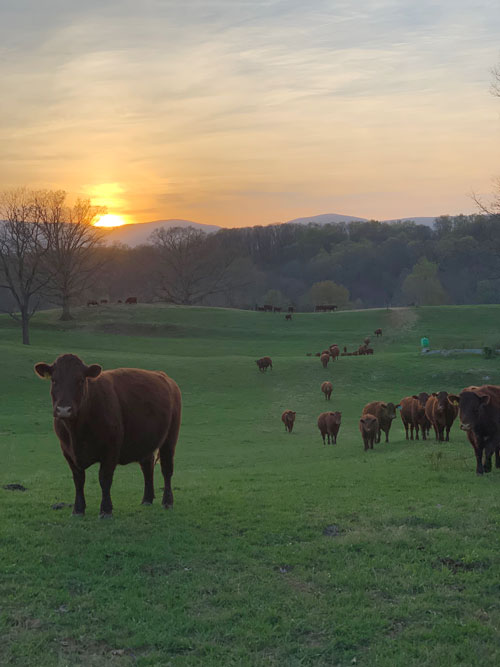 ..crossing the length of Thistle Hill Farm...about a half-mile. And all without a fuss! They're en route to fresh grass and a strip grazing plan that allots about an acre of grass and forbs a day. It also ensures plenty of green matter is left behind for easy and fast regrowth plus some left and trampled into the soil. That decays, feeding the zillions of microbes in the earth, and that continues the cycle of feeding the roots. It also adds organic matter to the soil along with a more even spread of manure.
The result is a system even healthier and more natural than government standards for organic!
Add in the sun and the rain and you have the most delicious and healthy meat possible...all without chemicals of any kind.
To read more about the "Thistle Hill Way"...